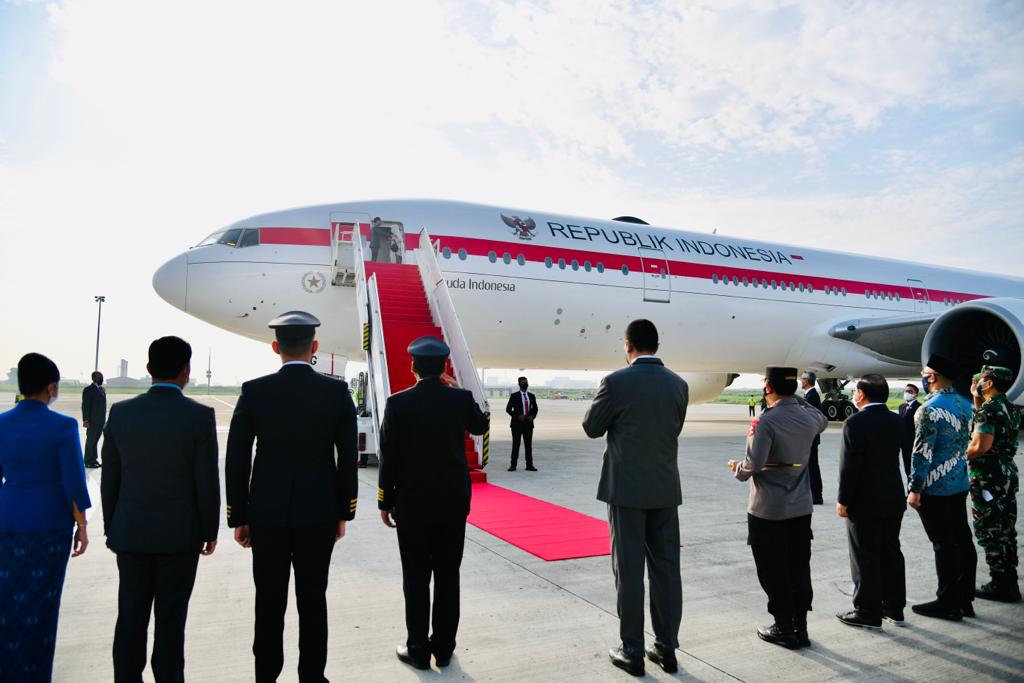 President Joko "Jokowi" Widodo and his entourage Tuesday (05/10) departed from Soekarno-Hatta International Airport to the US capital of Washington DC to participate in the ASEAN-United States Special Summit (AUSS).
"This morning, the delegation and I will leave for a working visit to Washington DC from May 11 to 13, 2022," President Jokowi said in his statement prior to the take off.
President Jokowi is scheduled to attend the series of the AUSS for two days, including a meeting with members of the US congress, with top CEOs of US' largest companies, with US Vice President Kamala Harris and her climate change team, with high-level summit of ASEAN leaders, and with US President Joe Biden.
According to the President, Indonesia currently assumes the ASEAN-AS partnership coordinator for the 2021-2024, while expressing hope that the summit can establish cooperation that can contribute to peace, stability and prosperity in the region.
The Head of State also underscored that with ASEAN Outlook on the Indo-Pacific, ASEAN is ready to work hand-in-hand with all ASEAN partner countries, including the US, in developing concrete cooperation that is inclusive and mutually beneficial.
"We have the responsibility to make Indo-Pacific a peaceful, stable, and prosperous region," the President remarked.
President Jokowi and the entourage are slated to return to Jakarta immediately after the meeting series is concluded and arrive in the country on Sunday morning (15/05). (TGH/UN) (GWH/EP)
The post President Jokowi Leaves for US for ASEAN-US Summit appeared first on Sekretariat Kabinet Republik Indonesia.