Memora.ID – A few days ago, the cryptocurrency market has had a small relief rally with Bitcoin up +20% and Ethereum up +51%. However, among the top-gaining cryptocurrencies were projects in the GameFi and Metaverse sector. That's mainly because the narrative around the Metaverse is still very strong and many promising projects are down more than -90% since their all-time highs.
LINK DANA KAGET CAN BE CLICKED UNDER THIS ARTICLE
Here we present you 3 great projects which we at Crypto Hub have been buying over the last 2 weeks and which we think will be the dominant projects during the next bull market. What metaverse tokens should you be buying? Here's a look at everything you need to know about the metaverse and the best coins to invest in.
1. Altura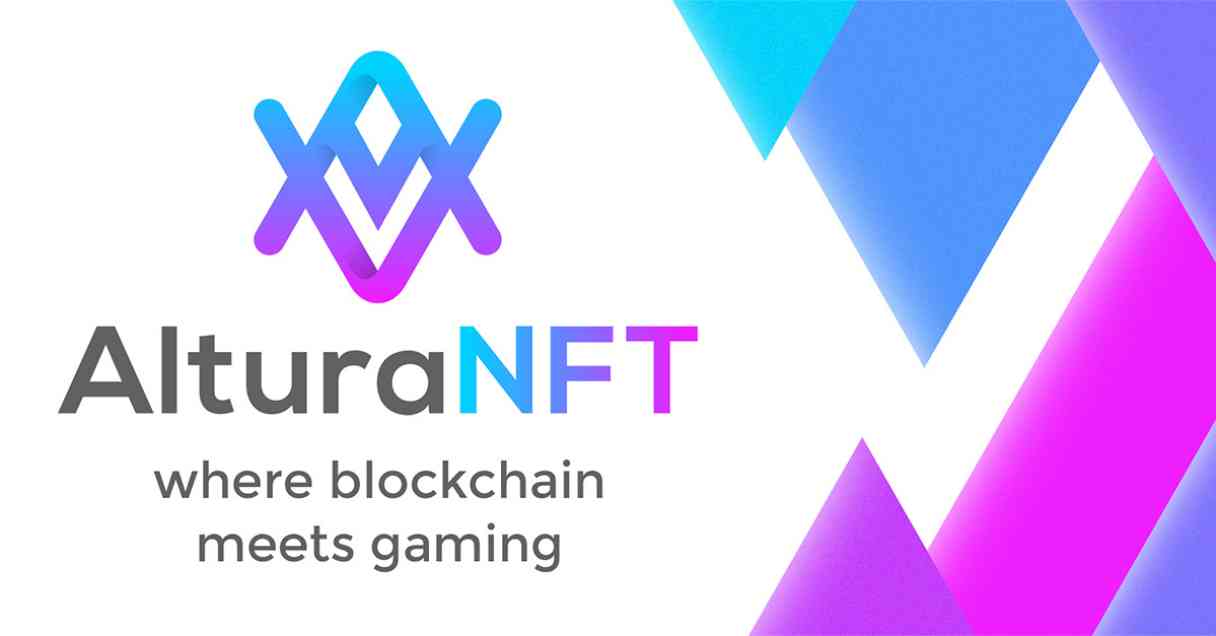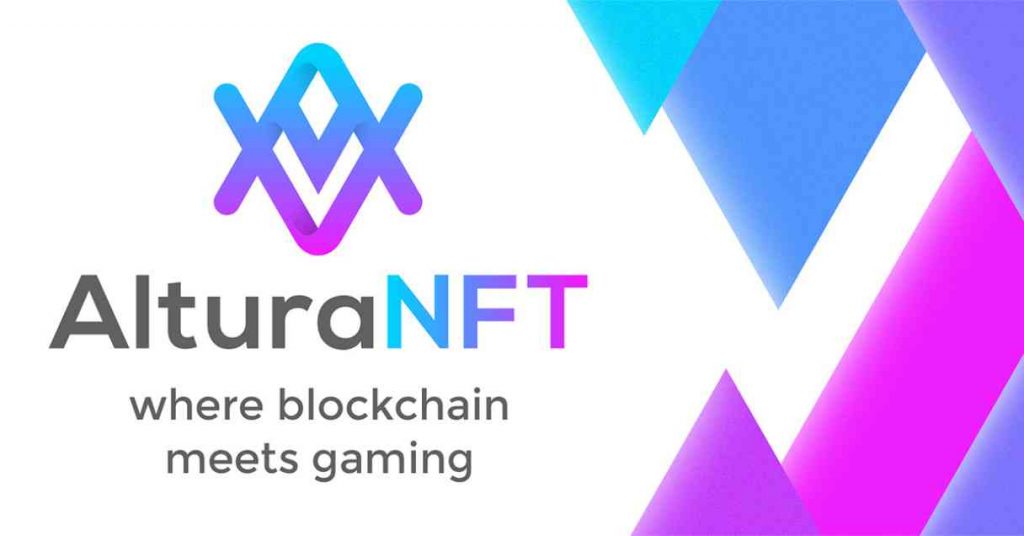 Altura makes it possible for game developers to utilize the power of blockchain-backed assets without the need for any web3 knowledge. Altura provides the tools, support, and infrastructure for game developers to seamlessly integrate web3 technology into their video games and applications.
Altura aims to be an all-in-one solution for game developers to kickstart their web3 games. Aside from providing the tools to integrate blockchain-backed assets and a digital asset marketplace, Altura will provide a means of funding, launching, and getting exposure for web3 games.
Why use Altura?
Simple Integration
Using APIs and SDKs, game developers can harness the power of blockchain technology without any complex web3 code
Multi-Chain
Altura supports the most popular EVM blockchains (ETH, BSC, MATIC), posing no limitations to developers
Multi-Game Economies
Altura enables the interoperability of in-game items across games
Launchpad
Altura provides a launchpad and initial exposure to kickstart web3 games.
NFT Marketplace
With cross-chain support, a stunning UI, and plenty of features, Altura's NFT marketplace is the best gaming marketplace in crypto
Smart NFTs
Imagine a video game sword that gets stronger every time it is used to slay a monster. Smart NFTs are NFTs that can be updated via Altura's APIs or SDKs for free and instantly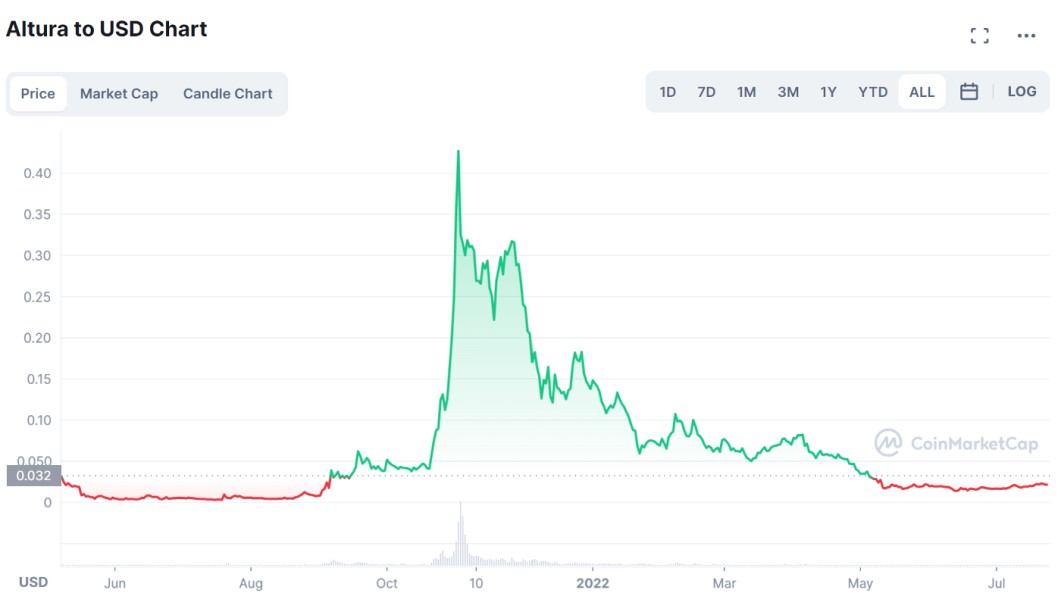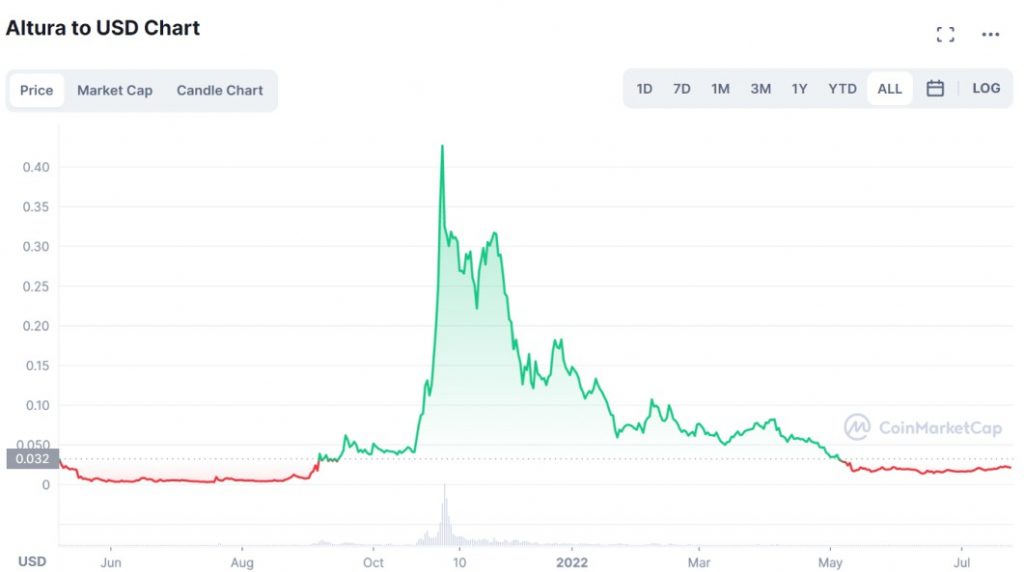 Altura's native cryptocurrency $ALU currently trades around $0.02, down from their all-time high of $0.43 last November. Their market cap is currently at $13.3 million. With Altura's strong community and useful applications for the GameFi sector, we believe that $ALU will increase significantly next bull market.
2. UFO Gaming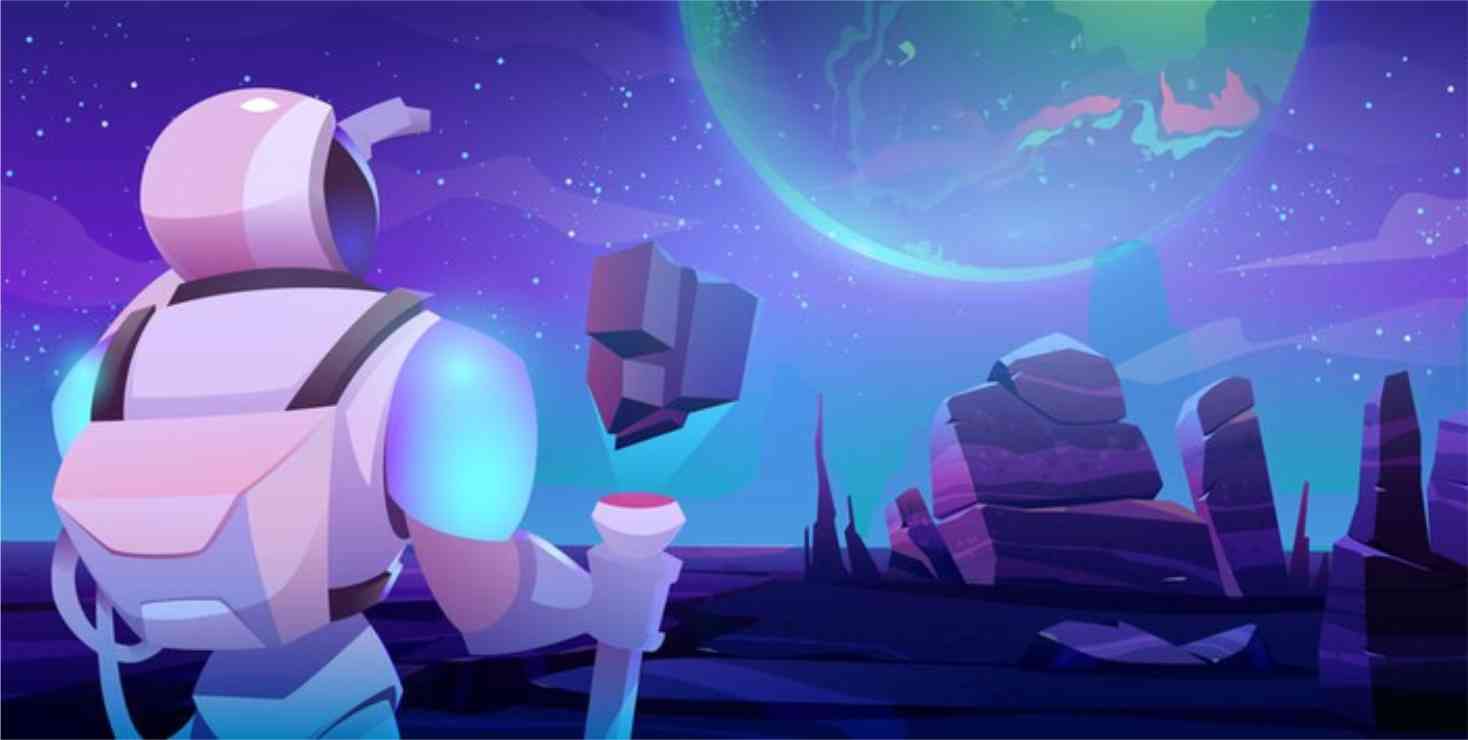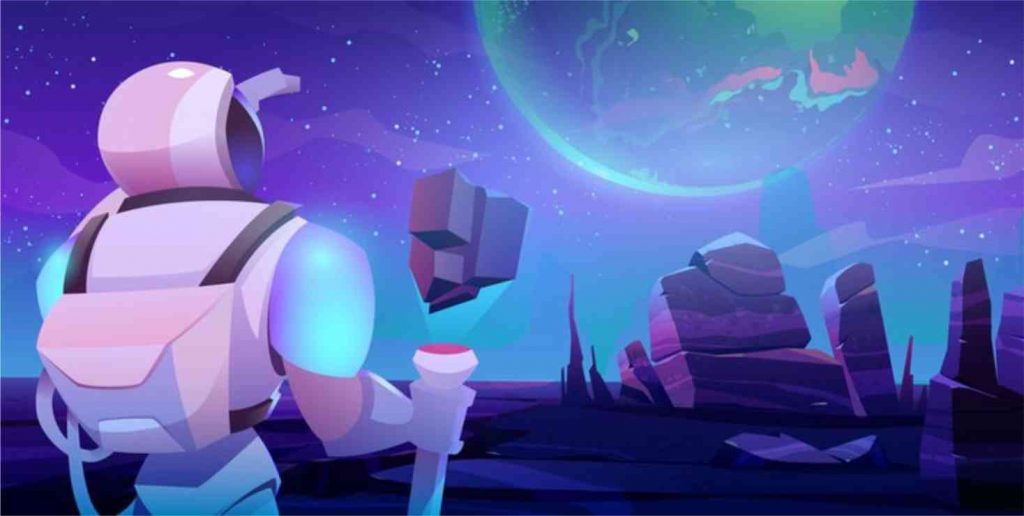 UFO Gaming is a pioneering gaming company founded by a team of gaming and crypto enthusiasts with years of experience in these fields; passionate about taking the gaming industry to the next level by unleashing the tremendous potential of blockchain upon it.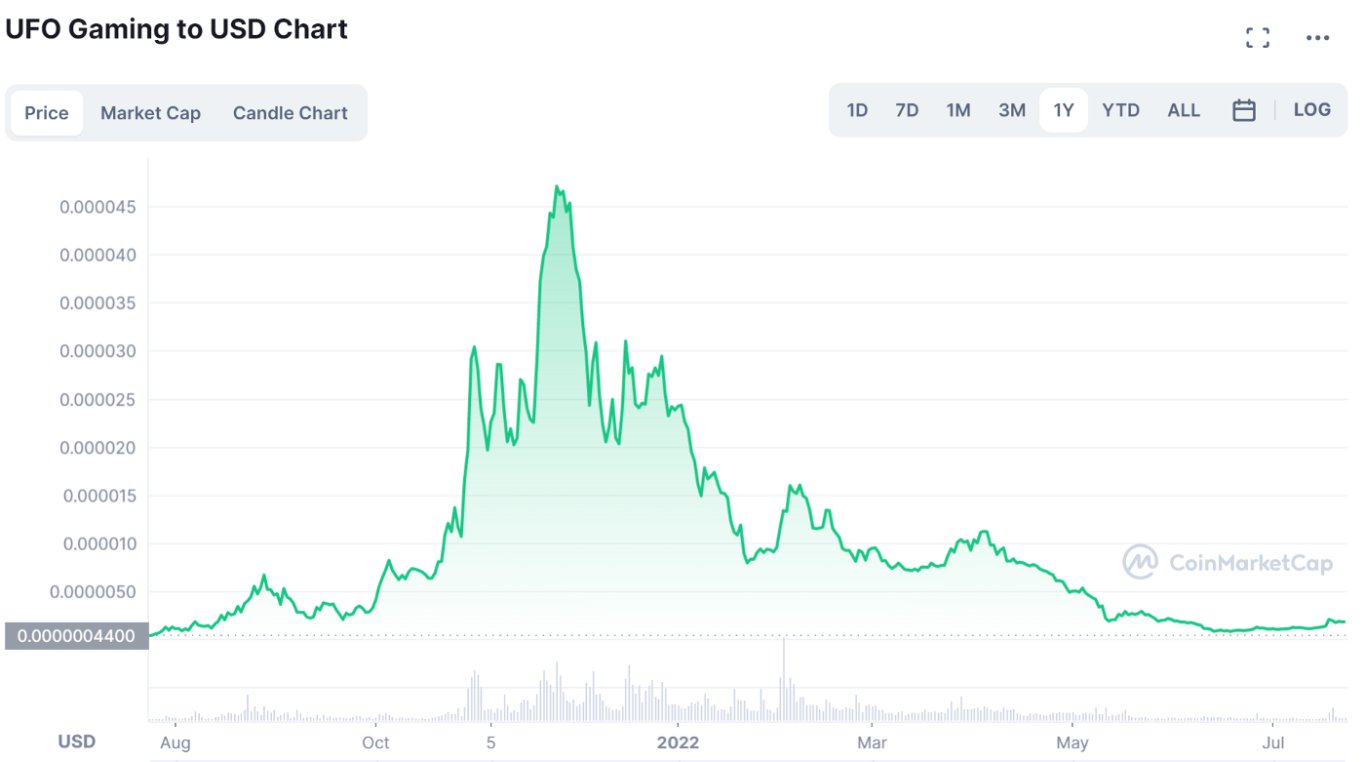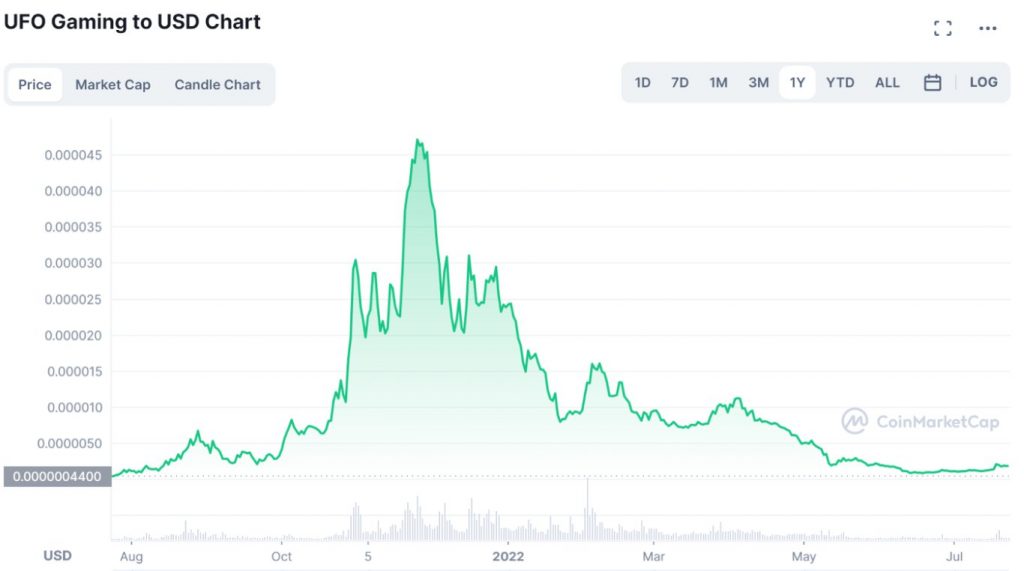 Their utility token $UFO currently trades for $0.0000019, down -96% from their all-time high made in November last year. Even though the price of $UFO has decreased drastically, their team keeps building and UFO Gaming has one of the largest communities in the GameFi world. With a market cap of $49 million, $UFO has a lot of upside potential.
3. Ultra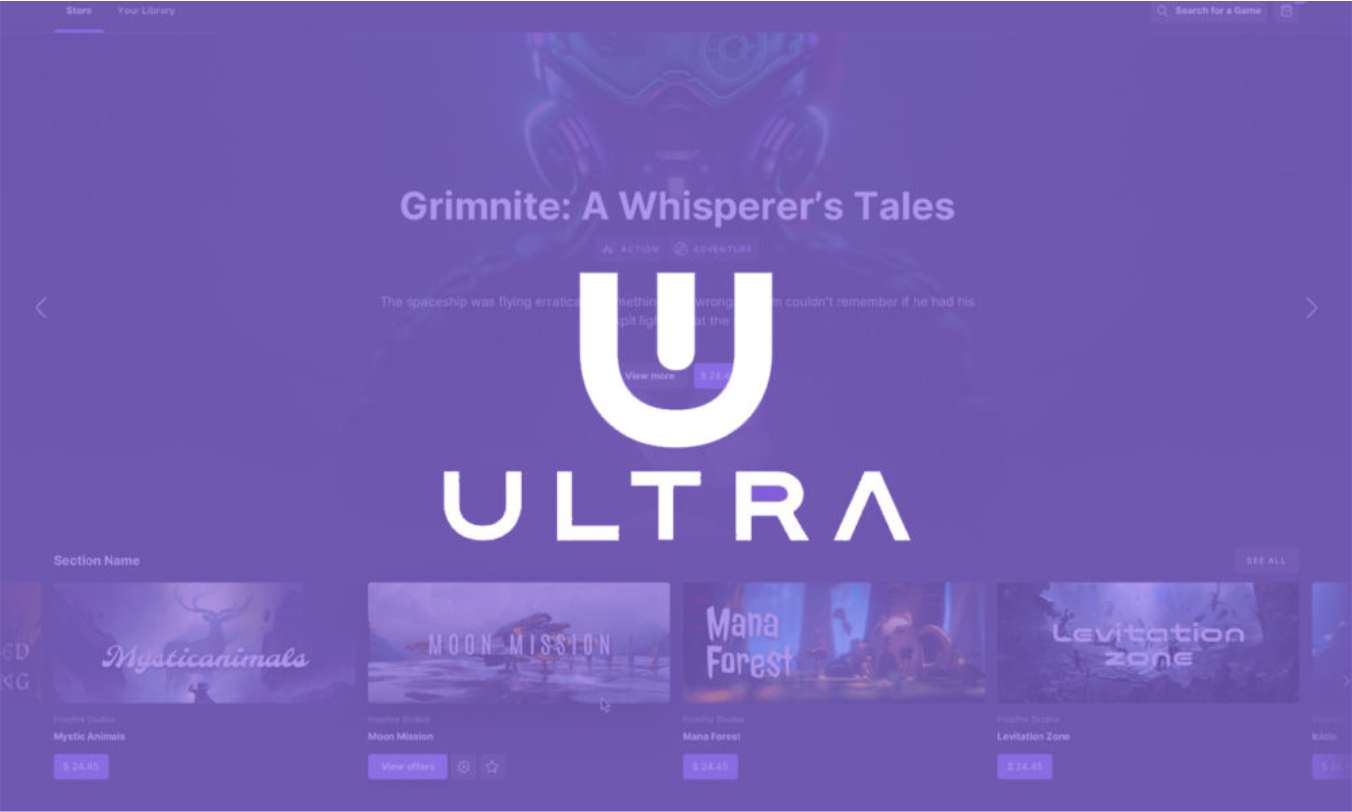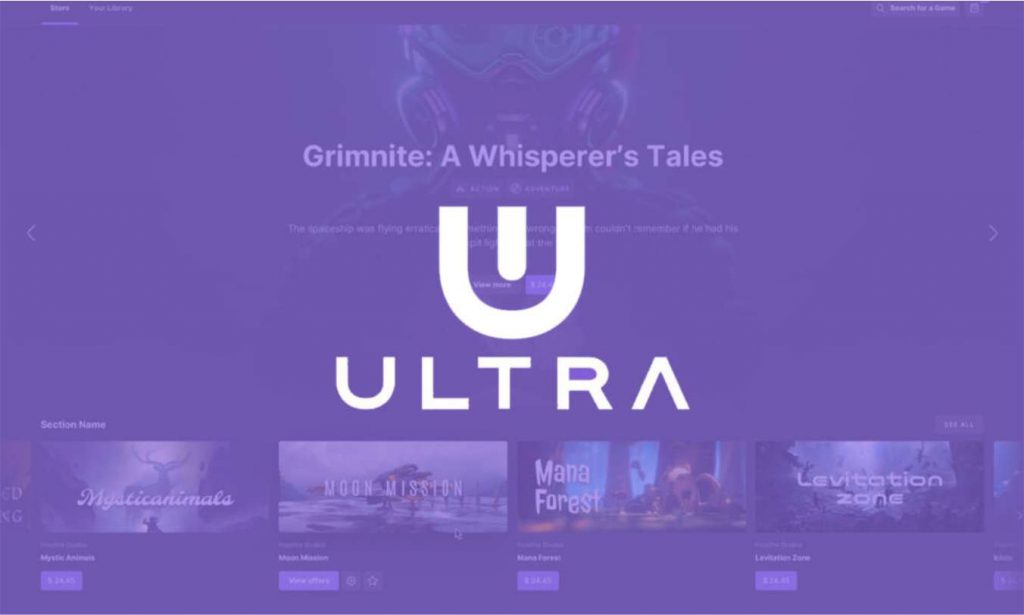 Ultra is a company that aims to disrupt the PC gaming industry with the help of blockchain technology. They have huge partnerships with gaming companies like Ubisoft, AMD, Atari, The Sandbox, what makes them one of the largest crypto projects in the GameFi sector.
Ultra is bringing the Blockchain revolution to the games industry and creating a fair ecosystem for the future of games distribution
The problem Ultra tries to solve is to give a lot more money to the developers of a specific game. While gaming distributors such as Steam, Google or Apple take 30% of the revenue from the developer's game, Ultra only takes 12% from the revenue. This makes it much more attractive for developers to host their games on Ultra's platform.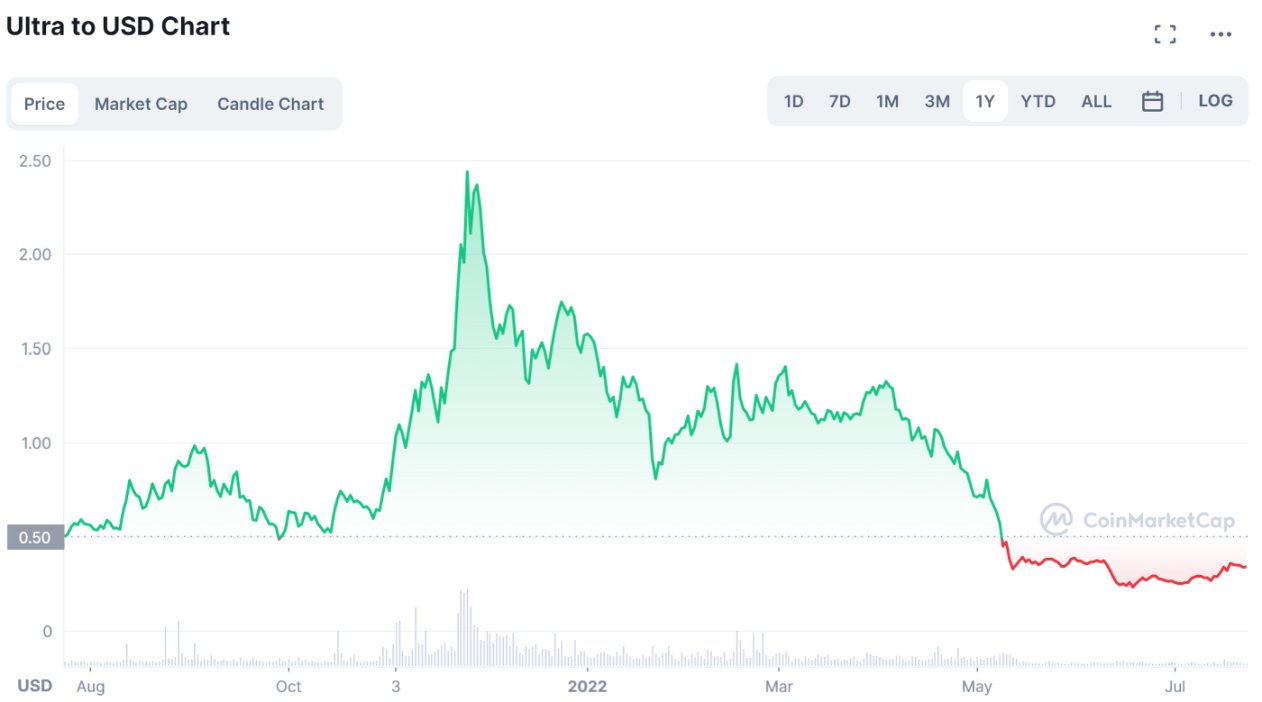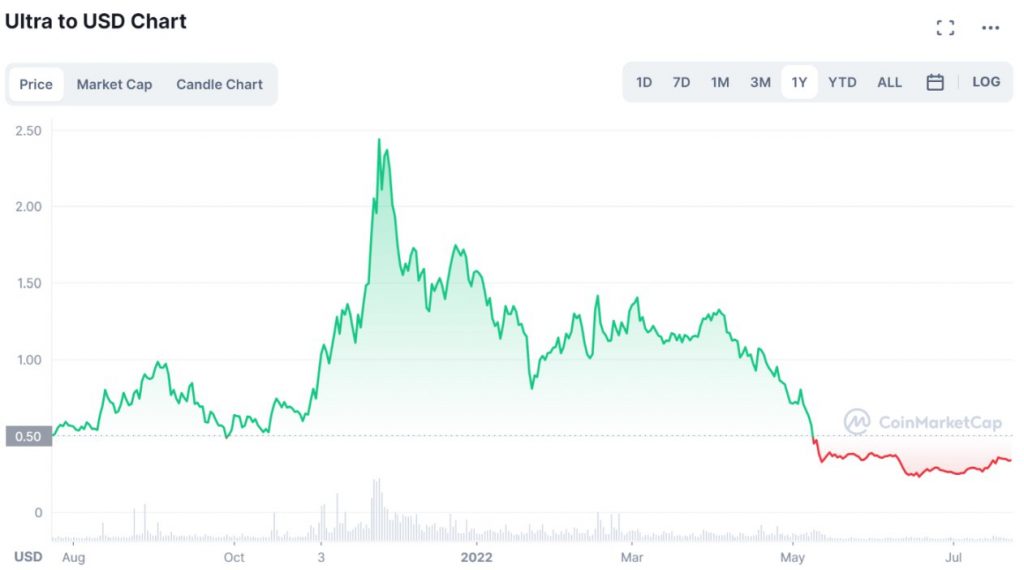 Ultra's cryptocurrency $UOS is currently trading at $0.34, down from their November's all-time high of $2.44. Since Ultra is already a well-established project in the crypto world, it has a market cap of $104 million, which makes it the 15th largest Metaverse project. We believe that Ultra will break its old all-time high once the crypto market starts to recover, because of their huge partnerships, great team and innovative solution for disrupting the traditional gaming sector.
LINK DANA KAGET




↑
LINK DANA KAGET  : [Klik  INSTAL/BUKA/DAFTAR / OPEN DI ATAS]




↑
LINK DANA KAGET  : [Klik  INSTAL/BUKA/DAFTAR / OPEN DI ATAS]
↑↑↑
LINK DANA KAGET : [KLIK/INSTAL/BUKA/DAFTAR / OPEN GAMBAR DI ATAS]
Tentang Penulis
Hobinya rebahan