Indonesia and Timor Leste Tuesday (07/19) reinforced commitment to strengthening economic partnership between the two neighboring countries.
"We openly, friendly discussed a number of bilateral partnerships. A commitment to strengthening economic partnership between Indonesia and Timor Leste was a major issue," President Joko "Jokowi" Widodo said in joint statement with President of Democratic Republic of Timor Leste Jose Ramos-Horta at Bogor Presidential Palace in West Java province.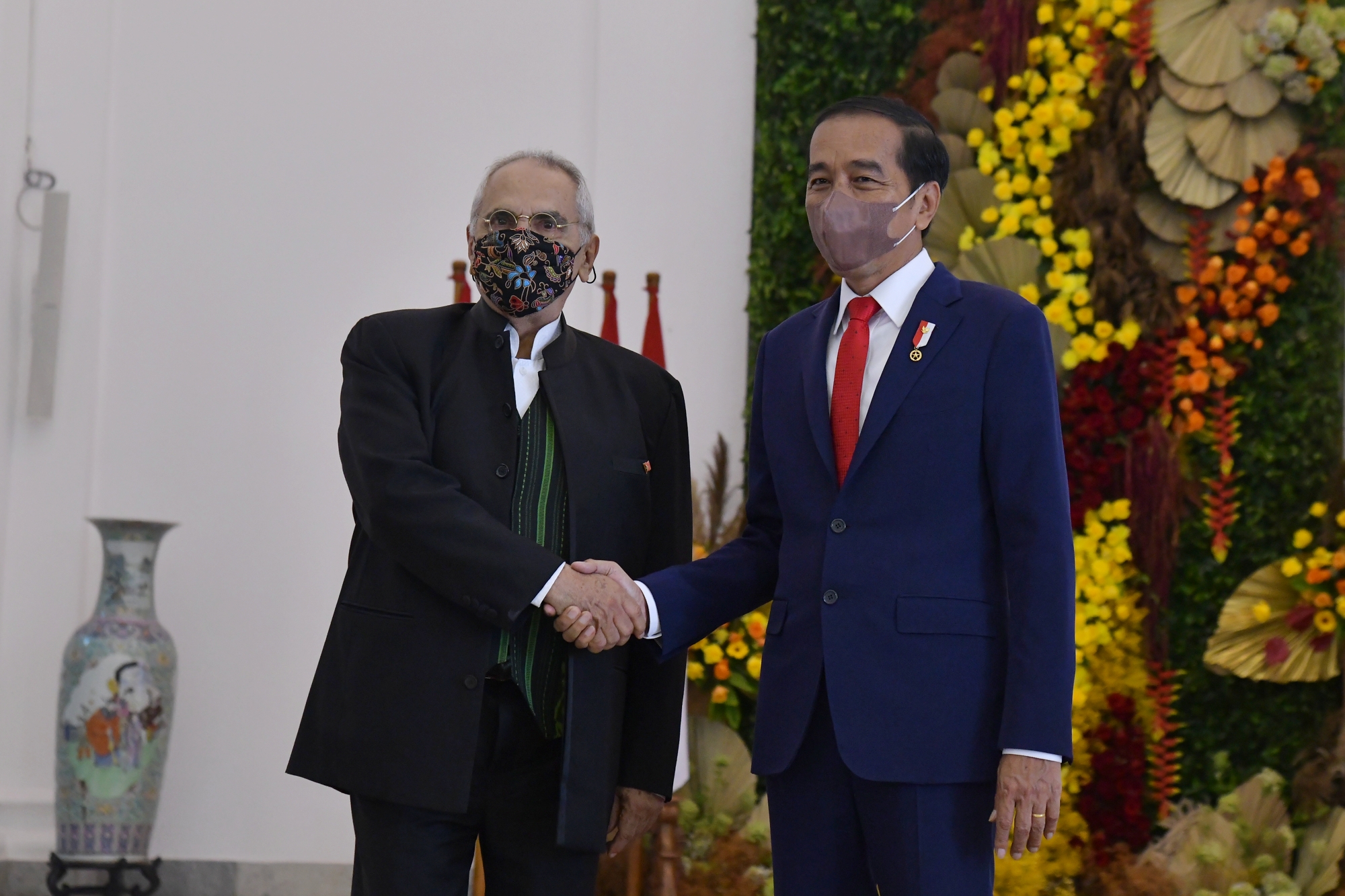 On that occasion, the Head of State revealed some points agreed by the two countries, including:
Firstly, Indonesia and Timor Leste have agreed to improve trade opportunities between two countries.
Secondly, Indonesia and Timor Leste have agreed to boost land and sea connectivity.
"On the land route, it is our hope that bus route connecting Kupang-Dili can be immediately realized. On the sea route, I noticed that it is important to provide sea route connecting Kupang-Dili-Darwin," President Jokowi said.
Thirdly, Indonesia and Timor Leste have agreed to strengthen development of cross-border posts.
President Jokowi also said that Indonesian state-owned Enterprises and private sectors are committed to participating in Timor Leste's development including in infrastructure sector.
"I encourage the two countries to finish bilateral investment treaty. As of now, Indonesia's investment in Timor Leste reached US$818 million, especially in banking, oil and gas, telecommunication sectors," the President said.
In addition to economic partnership, the two leaders also discussed issues related cross-border negotiation including Noel Besi-Citrana and Bijael Sunan-Oben. (TGH/UN) (AP/EP)
The post Indonesia, Timor Leste Agree to Boost Economic Partnership appeared first on Sekretariat Kabinet Republik Indonesia.